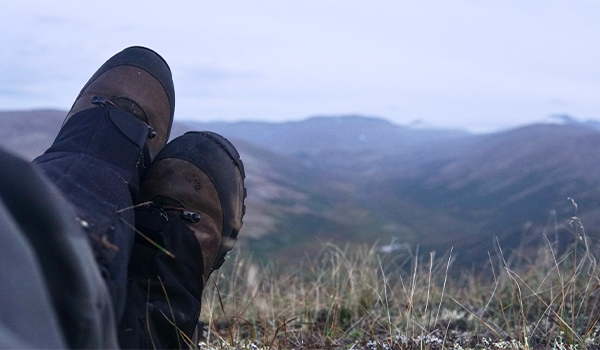 My go-to pair of boots for all my hunts here in Montana is the Timberline. Personally, I can comfortably wear my Timberlines for about 90% of what I'm doing, summer scouting, shed hunting, archery season and mid-late season rifle hunts. However, those mid-late season hunts are where things get tricky. Sometime's it's just plumb freezing outside and my Timberlines just don't cut it when it comes to keeping my toes warm.
If I had to ballpark it, I'd comfort rate my Timberlines to roughly 15ºF. Recently I've been running the Beartooth 200g, the fit and feel is very close to the Timberline, only with 200g of Primaloft® to take the edge off in nasty conditions. However, the temperature range I apply to my Timberlines is entirely arbitrary for a multitude of reasons.
The first of them being it relates to myself, and everyone is different. Temperature range is entirely specific to the individual. Sure, we can set "guidelines" of when an insulated boot may be too warm or not warm enough, but at the end of the day the biggest factor is how easily (or uneasily) you and your own feet get cold.
Personally, when I'm hiking I have no problem keeping my feet warm, in fact I usually have the opposite problem. That being said, I still find good spots to sit and glass for extended periods of time, particularly in the mornings and evenings. Obviously, these are typically the two coldest parts of the day. During these glassing sessions, if my feet do get cold I'm usually in a position where I can stand up and warm up my toes, or even go so far as to take my boots off and put toe warmers on.
On the other side of the coin, someone who doesn't do as much hiking or is going to glass all day long and maybe put one or two stalks on something they find at distance, they won't have the luxury of keeping their feet warm by hiking alone. Even if that person has great circulation, if you're not pumping blood into your toes, they are going to get cold.
The last thing to consider is conditions. If it's 15ºF outside, but the ground is dry and theres not much snow, your feet will stay warmer than if you had the same conditions with a bunch of snow on the ground. When the leather on your boots gets wet, or they're covered in/going through snow all day, your boots themselves will be colder and it will be harder to keep your feet warm. This past November while wearing my Timberlines I got caught in an absolute monsoon. It was around 35ºF-40ºF out, but I was soaking wet the entire day. My toes were freezing cold the entire time. I could mitigate it a little with hiking, but the rain was coming down in sheets and my only real option was to hunker down under a tree and wait it out. I was bone dry and my entire body was plenty warm but my toes froze. I made it back to camp for lunch and dried out a little bit, laced up my Beartooth 200g boots, and went to glass the rest of the day with no issues.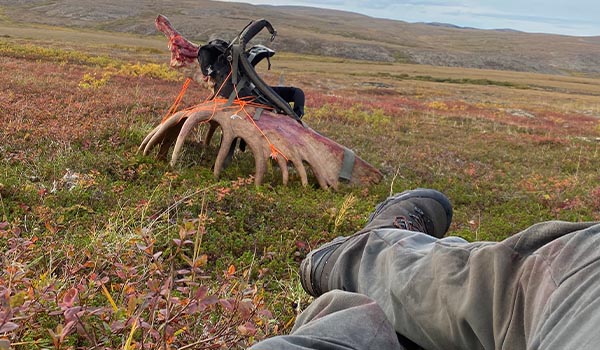 All of this is just a long-winded way of saying the performance of an uninsulated boot versus an insulated boot is purely circumstantial, but to cover the vast range of those circumstances, you're going to need two pairs. For me, the 200g is just enough to take the edge off and is plenty of insulation for my cold weather hunts. If you need more, there's our 600g Granite or our tried and true Hunter II. I actually switched from the Hunters to the Beartooth 200g because the Hunter's were actually too warm for me. Of course one will be your go to boots for most things, but when the forecast looks grim you'll be damn glad to have another option in your quiver.