Let's face it, boots are expensive. So why not protect your investment and allow you to hunt as hard as possible? One product we all use on our boots to protect them is NikWax. Our boots featuring the Sympatex™ membrane are 100% waterproof out of the box, but NikWax will help stop water from saturating or soaking the leather. This will keep the leather stay hydrated with natural oils and it will help keep your boots lighter! Just think of the weight of a dry sponge vs a wet sponge..
Before you go to apply NikWax, you should evaluate the condition of your boot leather. If the leather has lost a majority of its pigment, appears lighter in color or has zero "waxy" finish on it, then you probably should put some conditioner on them before applying the NikWax
Step 1 - The first thing you should do before applying NikWax is clean your boots. You want to get as much of the dirt and fine grit of your boots as possible because whatever is on there will be trapped under the wax layer you're about to put on. This will effect breathability, but will also act as an abrasive on flex points.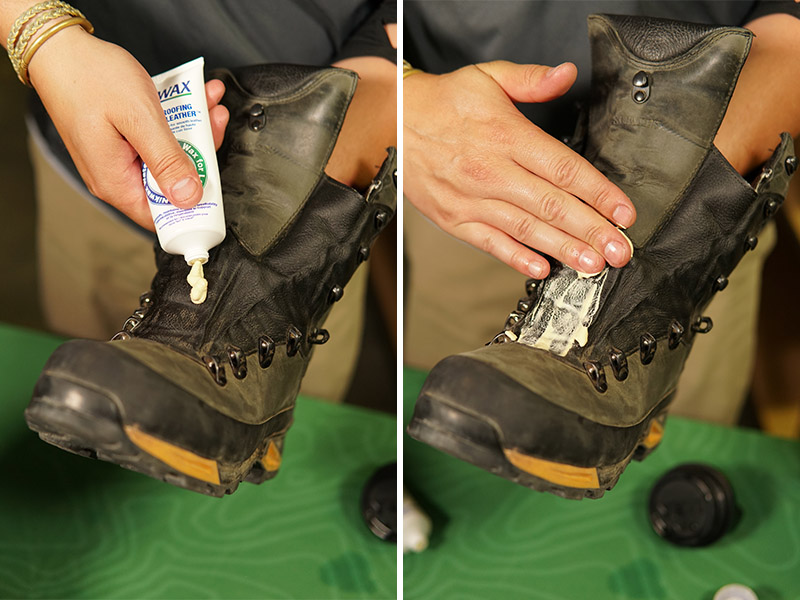 Step 2 - Open the NikWax tube and put about a quarter-size dab of NikWax on your boot. (You can use the sponge on the end of the tube to do this as well, we just prefer to work the product in with our hands.) Then begin to rub the NikWx into your boot. A little bit goes a long way, but you can add more as needed.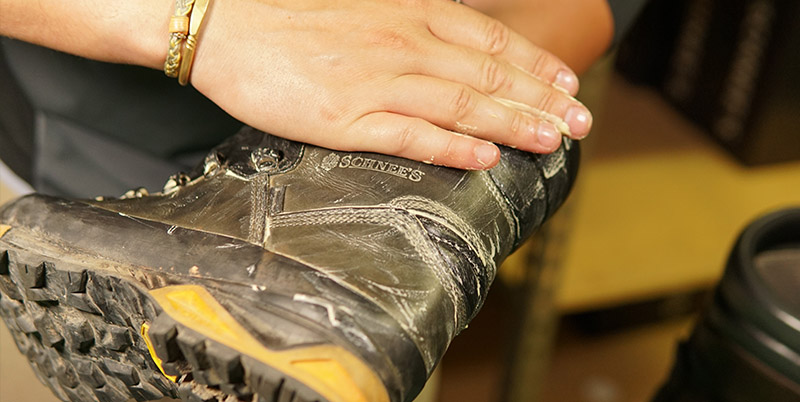 Step 3 - After you've worked the NikWax in the boot for a while, you should see less and less white residue and the leather should take on a "Waxy" finish once again.