Product Overview
Built to withstand serious abuse in the toughest terrain, it's not uncommon for a professional guide to cover thousands of miles and millions of vertical feet on their Granite's. Strategically outfitted with a Schnee's exclusive custom rubber Vibram Tsavo outsole.
Upgraded heavy duty easy roller hardware
Yukon 2.8mm wax leather
Dual density polyurethane midsole with enhanced rear foot stability
Guaranteed 100% waterproof membrane construction
200g Primaloft™ insulation
4.7lbs/pair size 10
Handmade in Italy
Caring For Your New Mountain Boots
We recommend using Nikwax on our Mountain Boots at least twice a year, prior to your hunting season and afterwards if you're going to store the boots until next year, and as needed throughout the year especially if you have been hunting in wet conditions.
We recommend using leather conditioner on our Mountain Boots after you've confirmed they fit and you're ready to begin breaking them in. We also suggest reapplying as needed throughout the lifetime of the boots as the leather begins to dry out and/or stiffen up.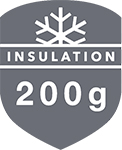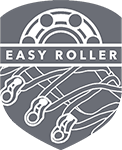 HOW IT WORKS

Moisture is wicked quickly from the foot through the inner lining and into the hydrophilic intermediate layer. During strenuous physical activity the surplus moisture is buffered there and cannot get back into the inner lining due to the suction effect which is directed towards the outside. The moisture is transported to the hydrophilic membrane through an innovative intermediate layer. Once there, the moisture generates large scale activation of the hydrophilic membrane which speeds up the transmission of water vapour. This high activation (high moisture concentration on the membrane) also supports dynamic breathability.

THE BENEFIT

High wearer comfort and dry feet for maximum performance in changing climatic conditions. Faster drying of the inner lining in extremely wet conditions and reduction in odour formation. The innovative technology proves its worth in particular during strenuous physical activity in the outdoors or at work. In firefighter boots Moisture-tech® is also the solution to unpleasant heat and moisture development in the boots and thus reduces the risk of blister formation on feet.
Reviews